Bull & Bear Markets: A Timeline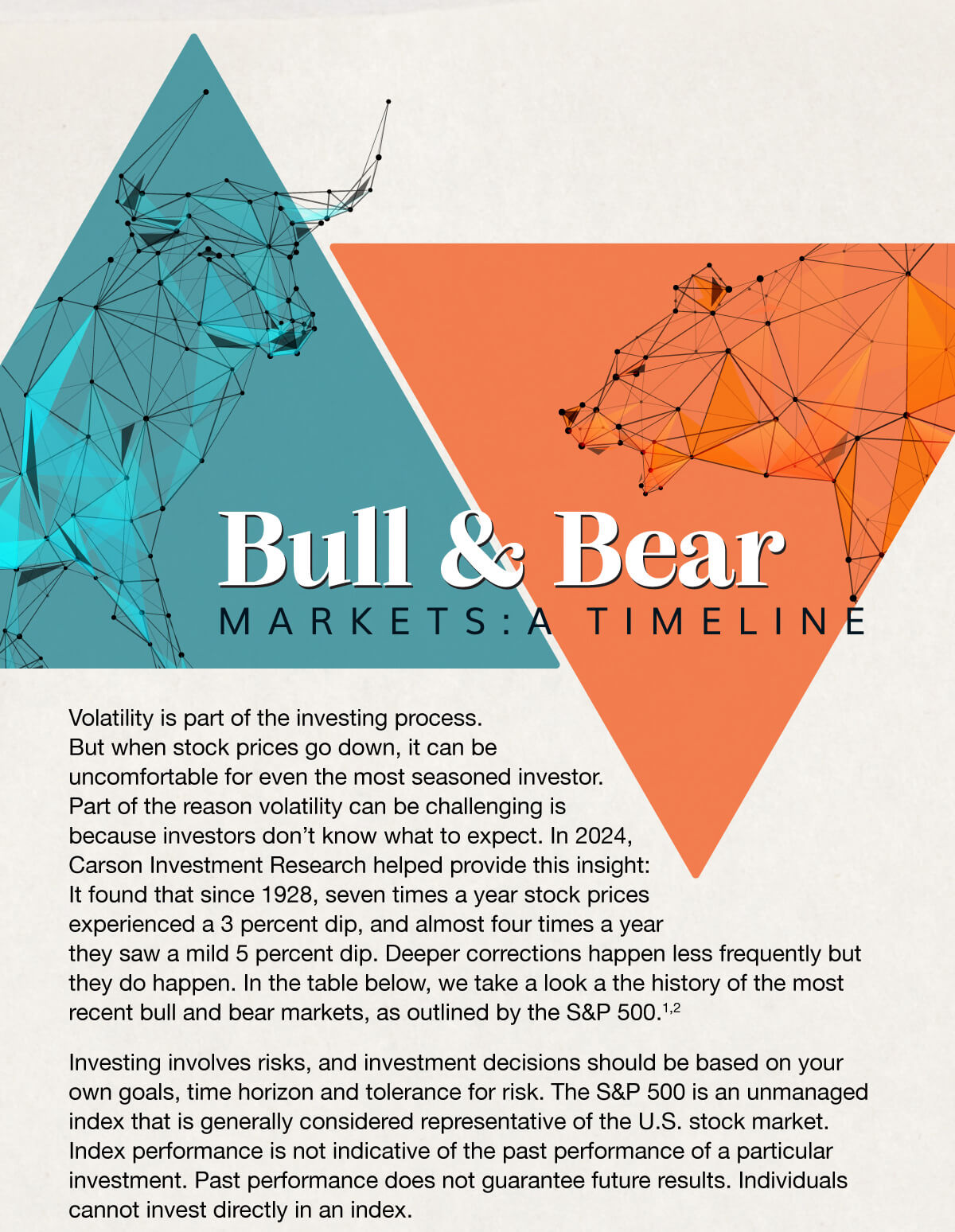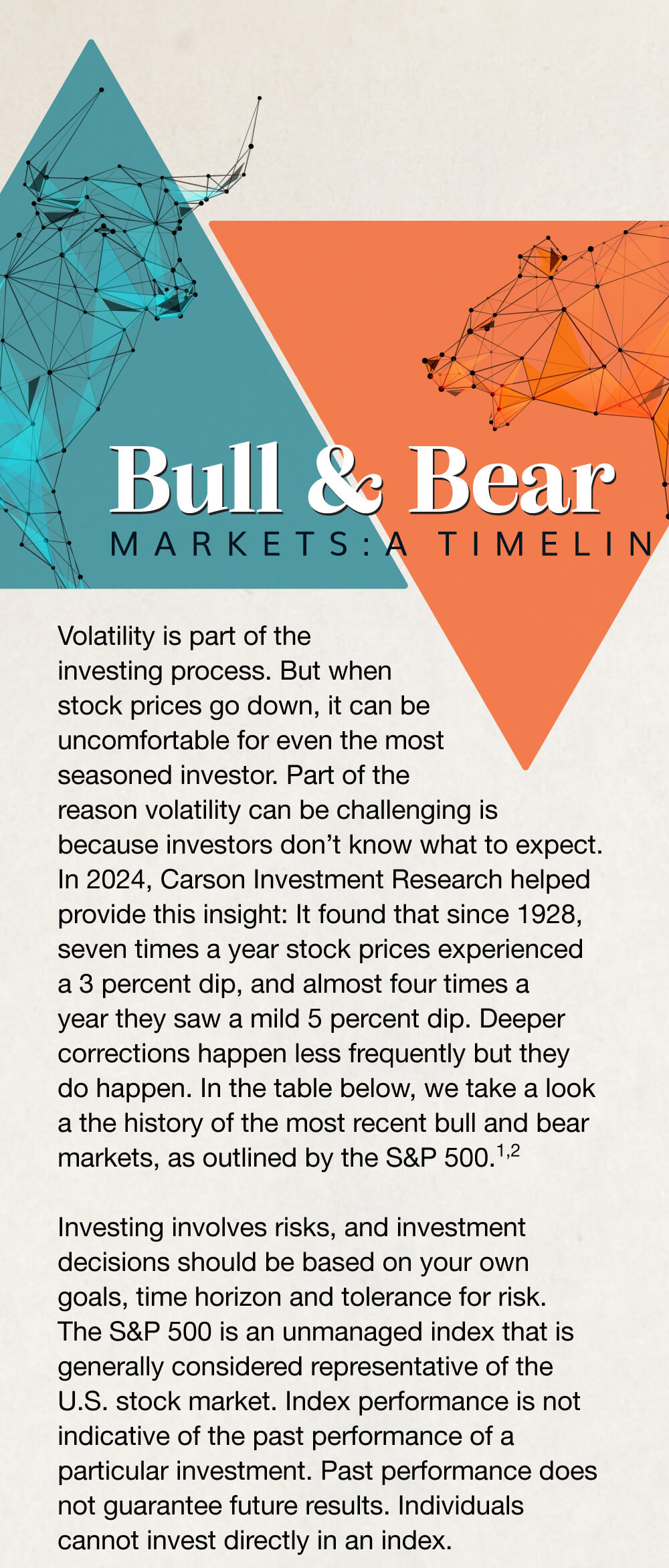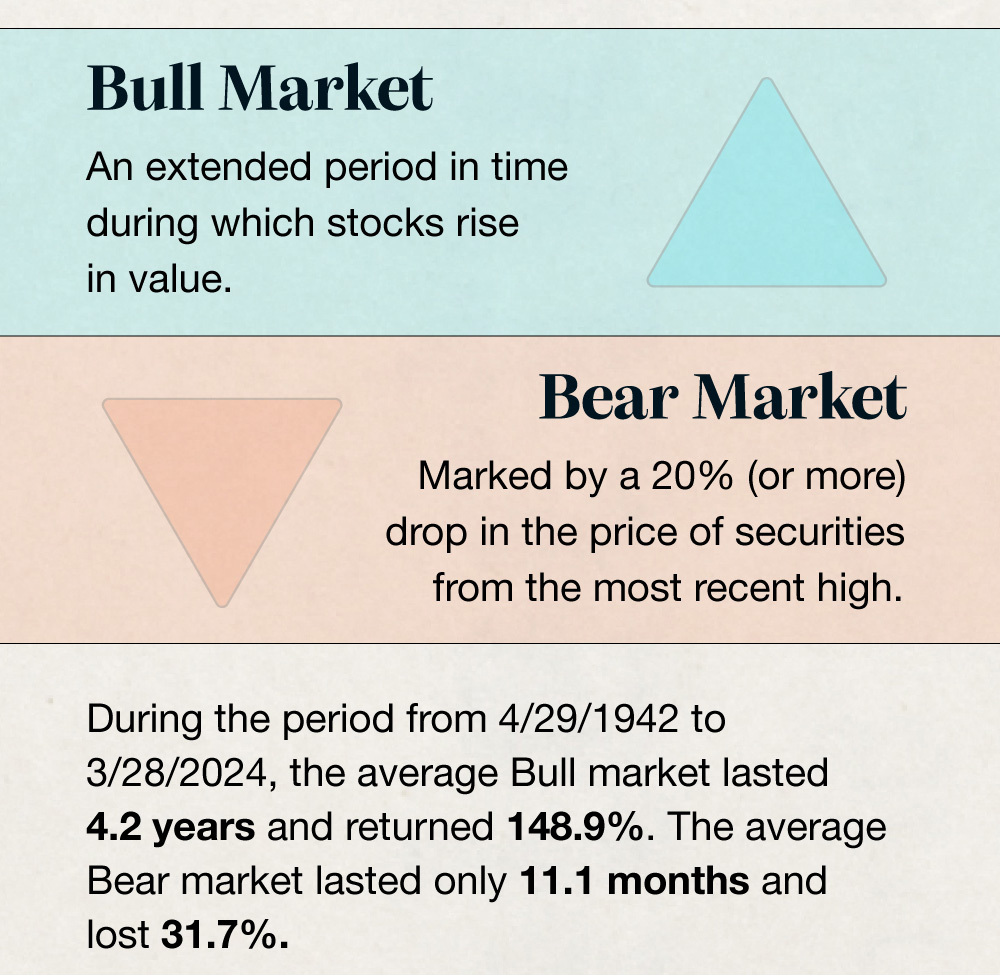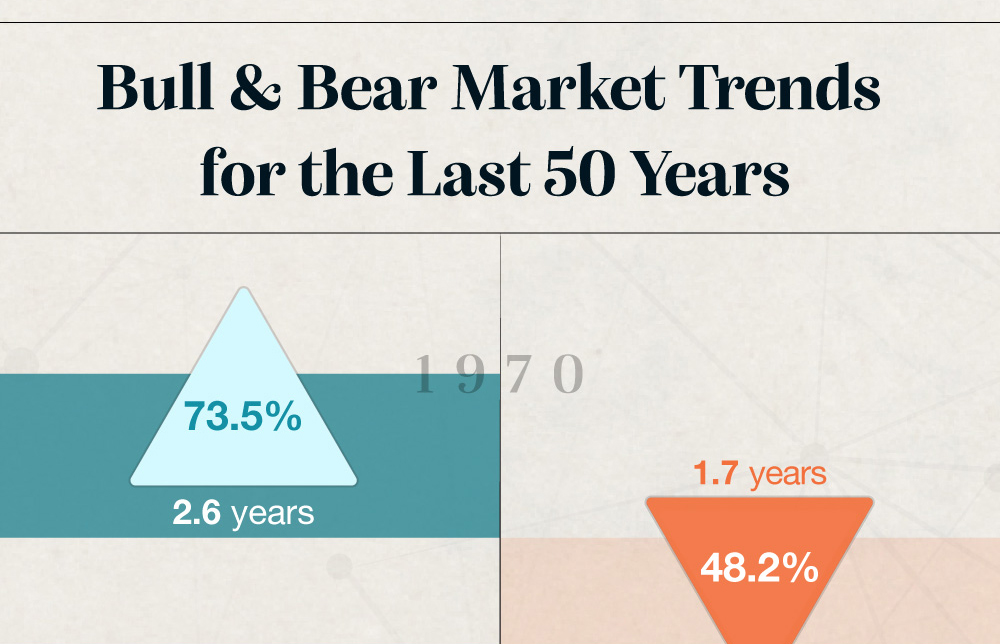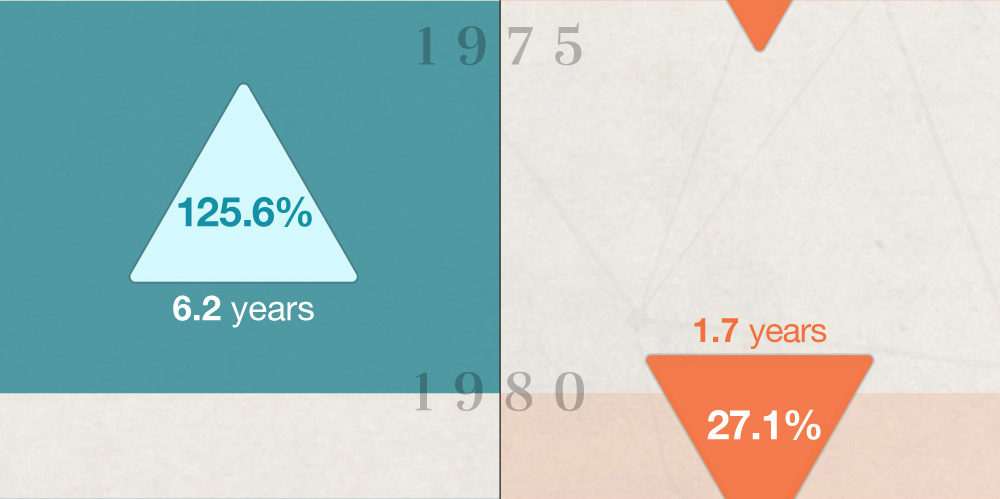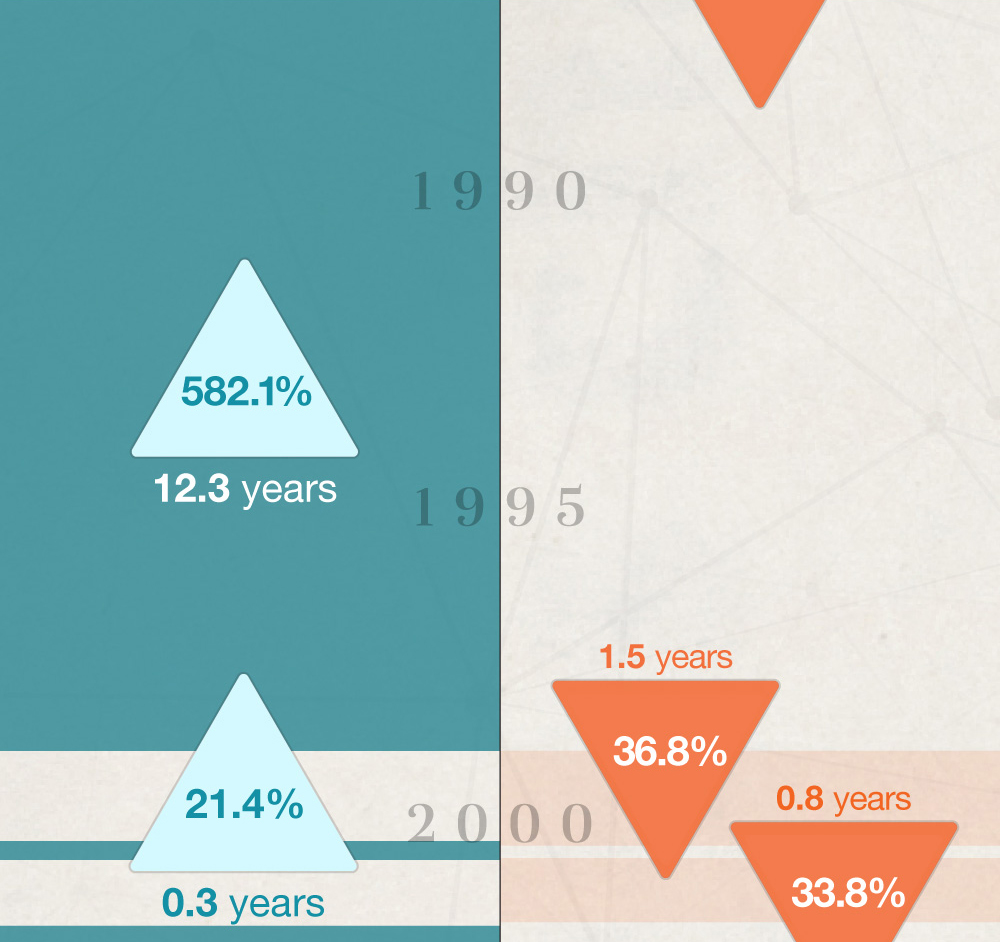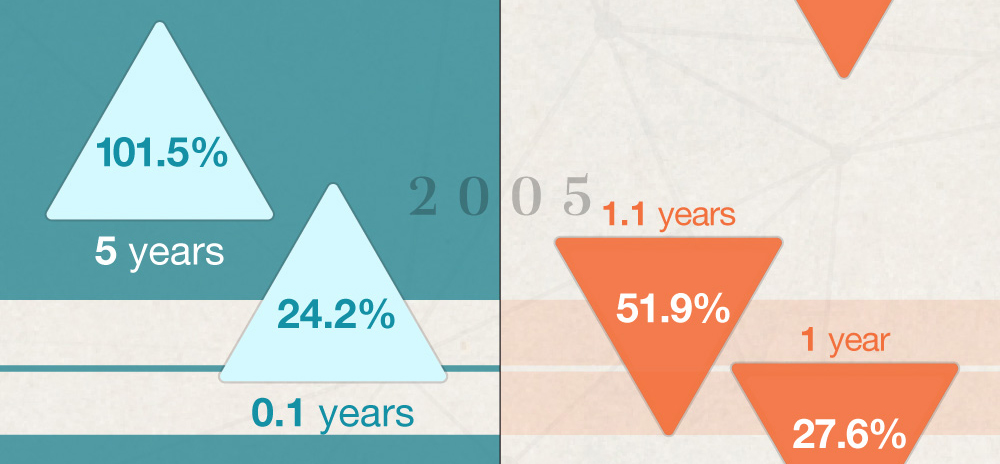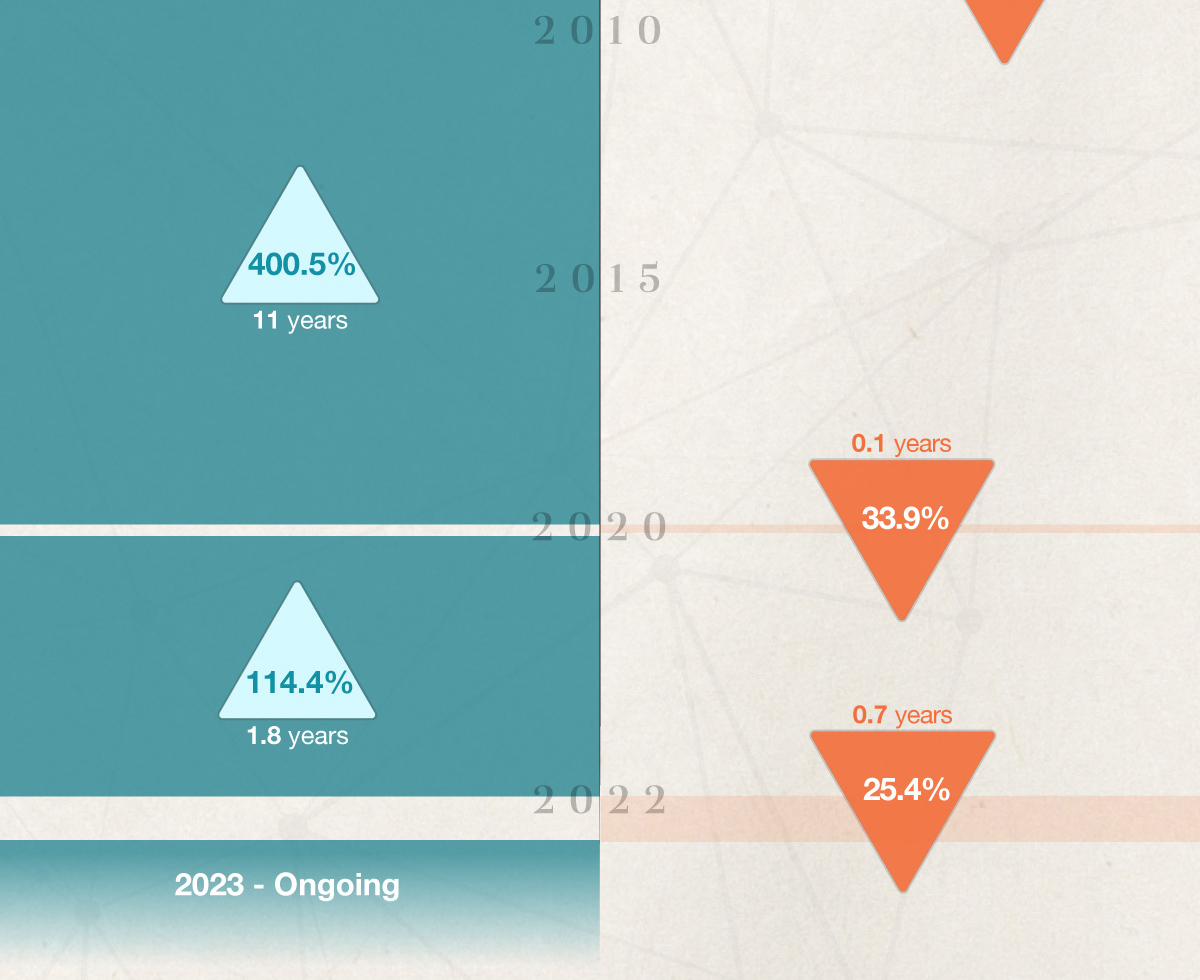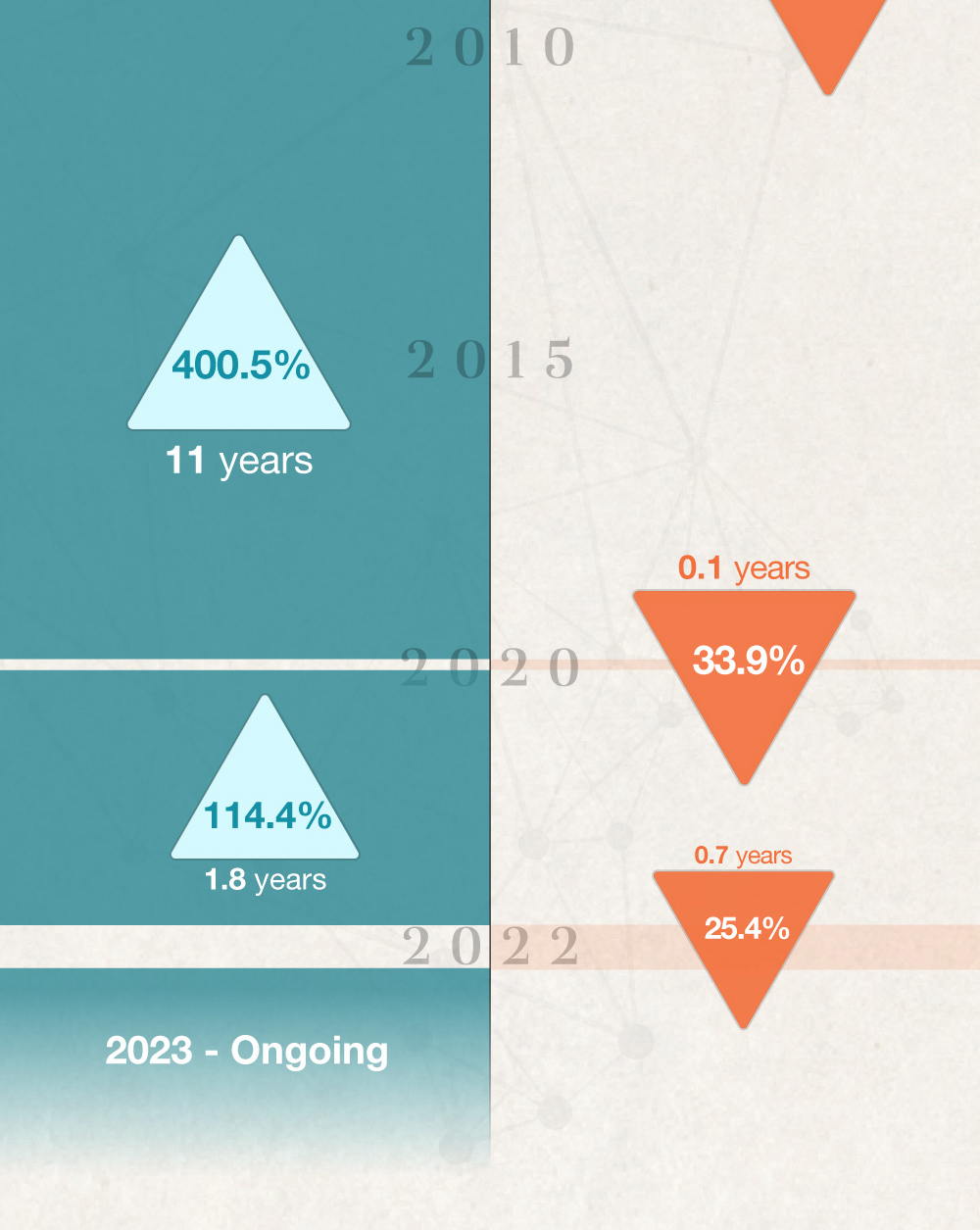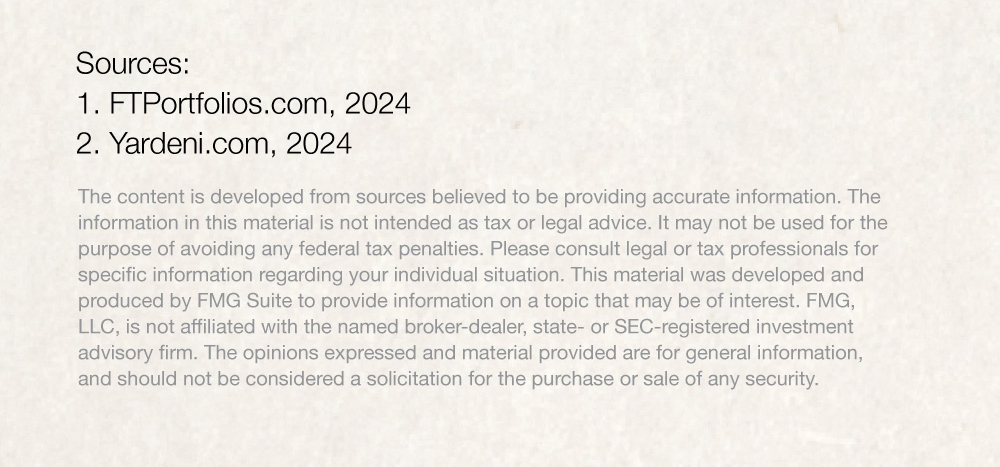 Related Content
Asking the right questions about how you can save money for retirement without sacrificing your quality of life.
Federal estate taxes have long since been a lucrative source of funding for the federal government.
Medicare Part C allows you to choose a Medicare Advantage plan. This article will help you decide if it's right for you.